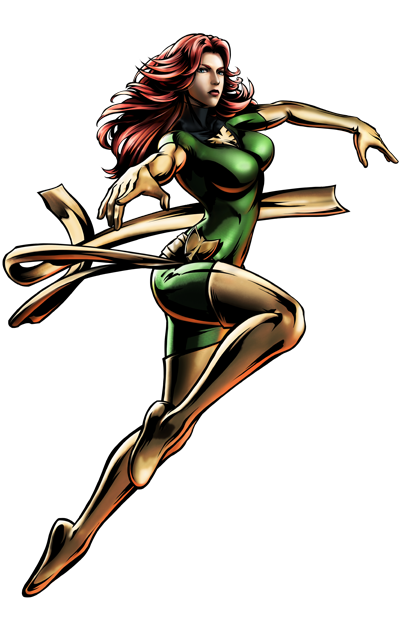 Phoenix Overview
Welcome to the Phoenix teambuilding thread! The point of this thread is to go over team building & various team strategies for Phoenix. Due to nature of Phoenix, it is impossible to simply stick her in any team, though this is a much easier concept to swallow now than last year. Although she was nerfed in Ultimate, she's still a formidable threat. If you want to use the best glass cannon in all of fighting games, then Phoenix is the character for you. Phoenix teams work on the same simple principle that most teams do.
-Point Character
-Assist Character
-Anchor (Phoenix)
The **point **character's sole purpose is to build meter with aid from the designated assist character.here is no need to over complicate things by changing up the formula, (like making Phoenix the 2nd or 1st character) especially now in Ultimate. Characters with health are more health are recommended due their ability to take more punishment and naturally build more meter than those with lower HP scores.
Characters that should not be used with Phoenix are:
-Heavy meter users
-Characters who suck at building meter
-Characters with dangerously low health
An example of a team following this archetype is:
Wesker / Haggar / Phoenix
The team that won this years EVO, its a simple team that has Wesker building meter with support from Haggar, and letting Phoenix clean up lategame as an anchor. This team was devastating in vanilla, which was mainly due to the Phoenix factor. Due to threat of dark Phoenix, players would attempt to snap her in (which would waste meter) which would give Wesker (and/or Haggar) the opportunity to heal some red life.
Although its taken almost of a year, i've finally decided to update this thread and give Phoenix a proper teambuilding thread. Let's do our best guys!