Being a huge coffee drinker myself, I was curious to see if anyone drinks the black goodness of Coffee or espresso (or the half-sister milk-drinks of the family), and if so how do you drink it?
I'm pretty big on getting a high quality cup of Joe, going as far as ordering freshly roasted beans and using a french press (thinking of getting into pour-over soon, apparently makes a great cup). Not to mention I've finally invested a few months ago into a nice little espresso set up, no more terrible tasting, overpriced Starbucks for me!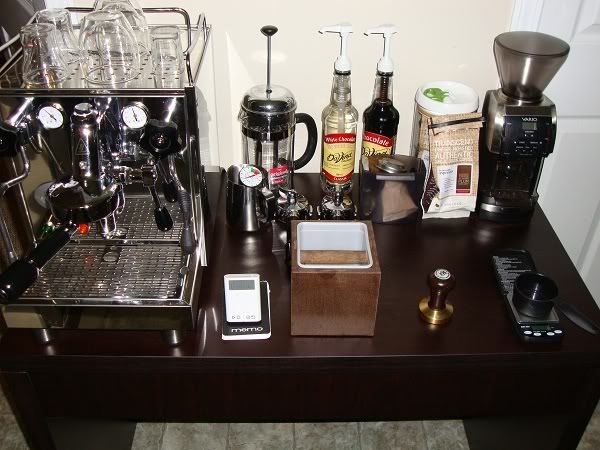 Probably looking at around $2,000CAD on that table just for caffeine related drinks! Crazy!
Anyway, how about you guys (and gals), caffeine connoisseurs, casual drinkers or just down right hate the stuff?