Build #1 SFAE to THIS.
Build #2 2009 SDCC to THIS.
Build #3:
Goals:
WICO Perfect 360 Joystick
WICO Perfect 360's Spill Resistant Pushbuttons
Smallish American style case with straight 6 or 8 button holes
Multi-Platform support
Custom Art
Custom Paint
Getting the parts together:
Blank MAS case 2013 design | @Nobus3r1 ver. 2.0
Traded blank MAS case for 8 buttons | @VirtualCosmic
8 more buttons | @sethian0
Deluxe American joystick case, plexi, and Neutrik adapter | @Mekishiko
Joystick (not pictured) | eBay Seller kaleo1980
PS360+, cables, and clips (kinda not pictured) | focusattack.com/
More buttons and cables (not pictured) | paradisearcadeshop.com/
More buttons and joystick shafts (not pictured) | tornadoterrys.com/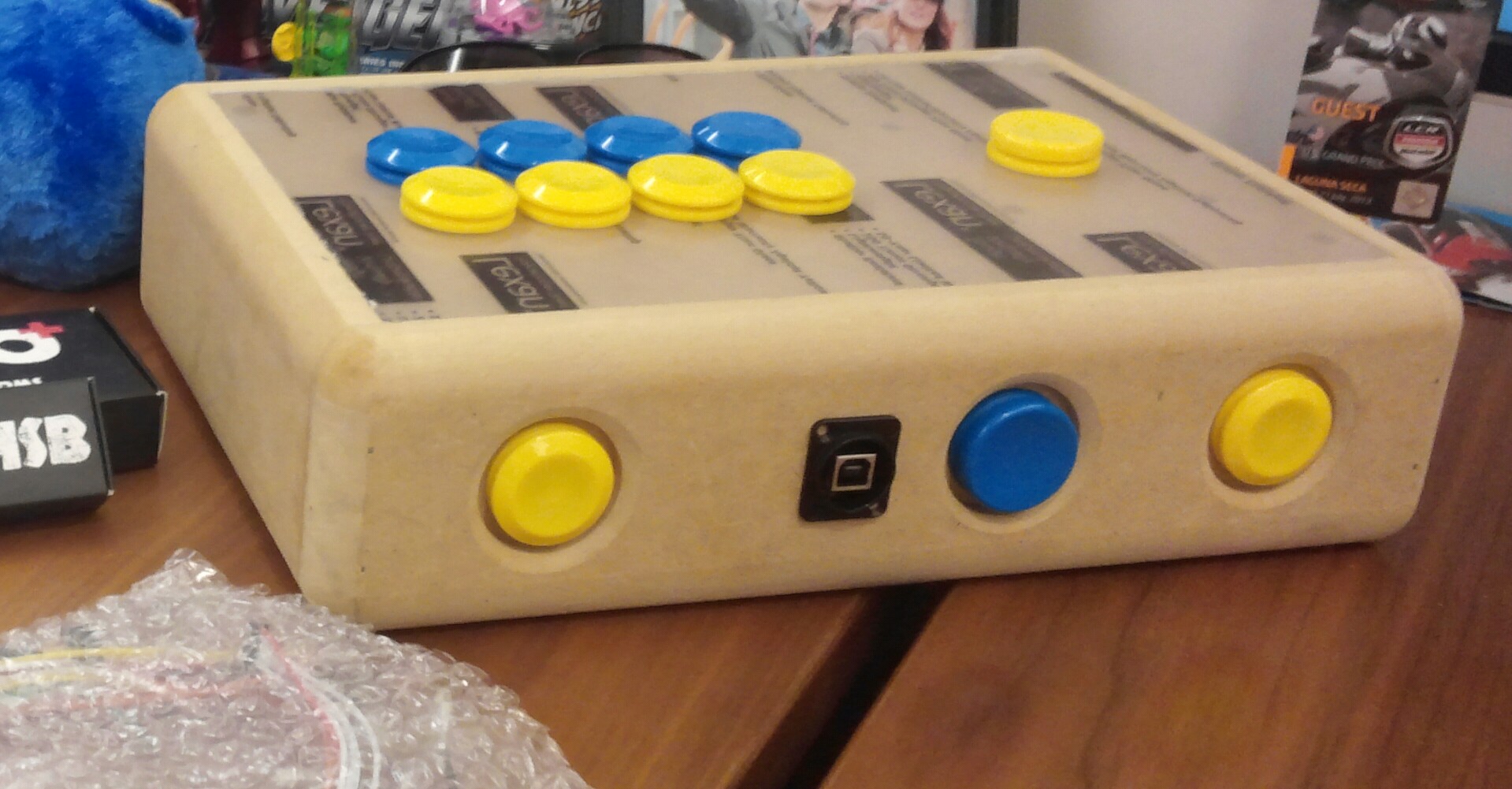 Let the games begin!!!