This is the first design out of the Laughinghyena/Tagger designs and concepts. We are aiming not only to make bad ass looking sticks but sticks that you can actually play on and compete with. Allow me to introduce to you:
The Heaven Akuma Stick
Design: The symbol is flush with the case. So dont worry about it getting in your way while you play.
Dimensions: 12 1/2 by 9
Buttons: Sanwa OBSN buttons
Stick: Sanwa JLF Stick with Semitsu red clear ball top (ideal for LED setup)
Wirework: Basic but neat
Paint: Slick and sparkly paint job with shine.
Extras: Custom start/select/guide buttons right side of the case
Use the controller scheme B to get the best out of this stick.
The stick has been tested and its functions 100% for gameplay.
The stick itself is going for $200.00 + shipping.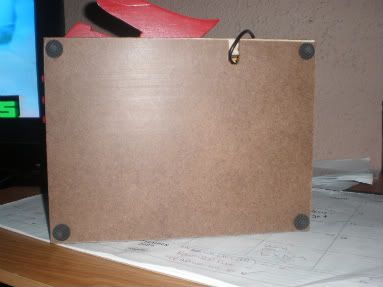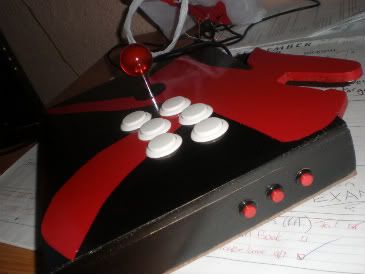 PM if you want to purchase the stick and ill send you the Paypal information!