Looking for a good quality hitbox. Thanks.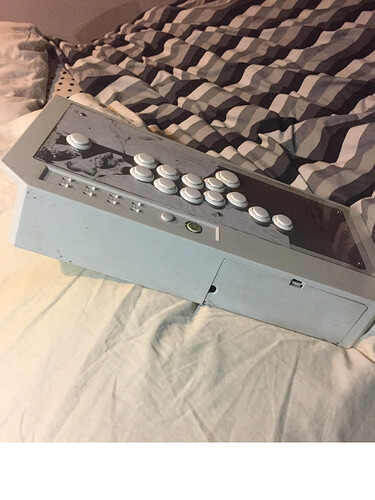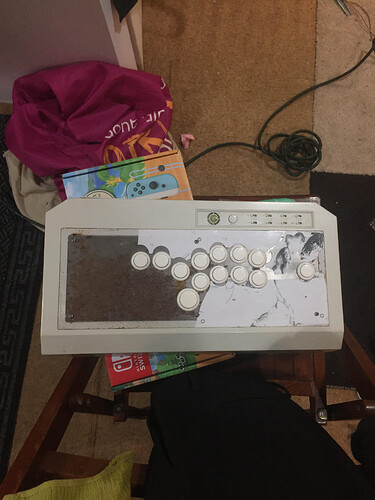 360 / PC but, it may work on Apple as well as but, not limited to linux. If you want it to work for your Switch, PS5/X1 you'll need a converter I used one before there isn't delay if you get the right one I had a nice one it never prevented me from perfecting people on MK? Drivers are Real Arade Pro VX-SA I bought the plate for this on here its stainless steel with a shitty picture of goro under the see through plastic you can replace it with whatever art you wish might look nice to just have it with stainless steel.
Ships from Vancouver, BC, Canada, or I can do pickup. If you don't respond on here in public if anyones reading this I want to sell this. I modded it back in 2011 for Evo its killed lots of nerds and to this day if I have this sword nobody can beat my Stryker in MK9 with this thing I swear to the most high I will slap you off the world with this baby . Has turbo and tripple turbo (not that I would need that to do perfect combos in MK9) but, sometimes its nice to turn on for fast cancels on menus or fast accepts on menus by just holding a or b not a huge fan of turbo for fights makes no sense unless its a character or game you are just ignorant on the controls than you can just fire off random combos if thats what you wish. I put all new arcade buttons on this there are no original buttons, and I have no idea what I did with the stick on this or the original buttons/grill.
Can include XBOX 360/Digi Copy of MK9 on the HDD full console with a controller, the console, HDD, and all the cables I won't charge for it just pay the added weight to shipping I have no intent to play any video games ever again I was a MK9 judge for Evo 2012 as well so I got a few fighting games for Steam on my account if you want it comes with like MK9, MKX, Injustice, and… I forget the name of the game man its the all female fighter made by the Evo attendee its very good I just am slipping right now. Has king of fighters, and a pile of non-fighters on there as well I truly don't wish to play video games again.
So my offer is a 360 Package, Steam Package, and the Hitbox itself. If interested you can text me 1-778-651-8655 or you can email [email protected]
I will try to check this page. I haven't really been on here. Former TYM Stryker Evo Attendee, PDP attendee, and, I made this stick ordered the buttons - also the plate. The stick only went to Vegas with me once, and otherwise its been in storage. Blew the dust off it just recently, and I still make people rage quit at MK9. Nothing like Stryker. Oh and I will include a copy of Tom Bradys Living MK9 guide from Amazon if you want as well. I will miss Tom Brady I got to play with him, and I got to sit with Ed Boon at the front of Evo for Evo 2012. Made me laugh to hear the art director say JCage was a little bit retarded looking permanently lol
edit: Also the switch for sale to comes with Hyrule Calamity and Mario Party / case & shell
original thread;
edit: Unique Xbox 360 Hitbox - #10 by Carefoot
looks like I couldn't let it go back then more nerds had to die