Welcome to The Switch thread volume 2 break into electric boogaloo
It's also the first post no one looks at! This first post is dedicated to info about Nintendo's newest Console, The Nintendo Switch! The sections below go over details about the console. The details will cover some need to knows about the consoles, accessories, online services and upcoming games. All prices listed in this post are in USD.
The thread title is generally used as a calendar of sorts for upcoming major releases whether they be for a game, dlc character, dlc expansions or any sort of Nintendo related presentation the company calls a Nintendo Direct
If you have any thoughts, questions or inputs on how to improve this first post feel free to tell me. Hope you enjoy your stay!
System Debut Trailer
System Information
Hardware Overview Video
First Time Use
Nintendo Minute Console Unboxing
The Console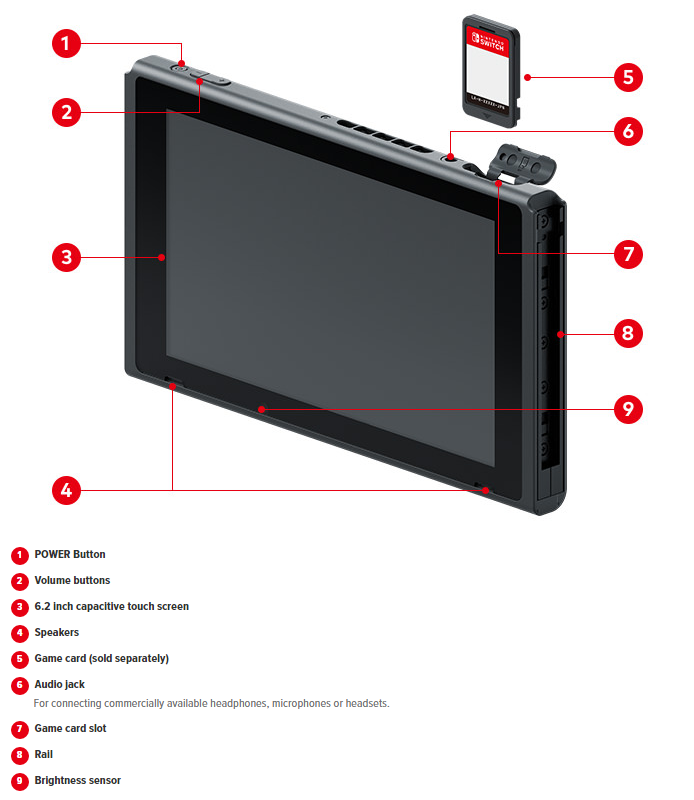 1280 x 720 Resolution
32gb of internal storage
Supports up to 2TB SDXC Cards
Connect to internet via Wifi and Hotspots
The Switch Dock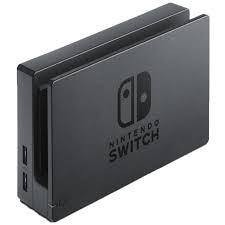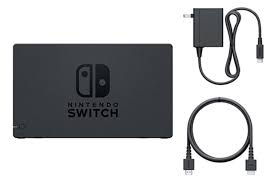 1 HDMI Output
1 USB 3.0 Port
2 USB 2.0 Ports
Charges Console
USB Lan Adapters can connect to the Switch via the Dock as well
The Joy-Cons and Joy-Con Grip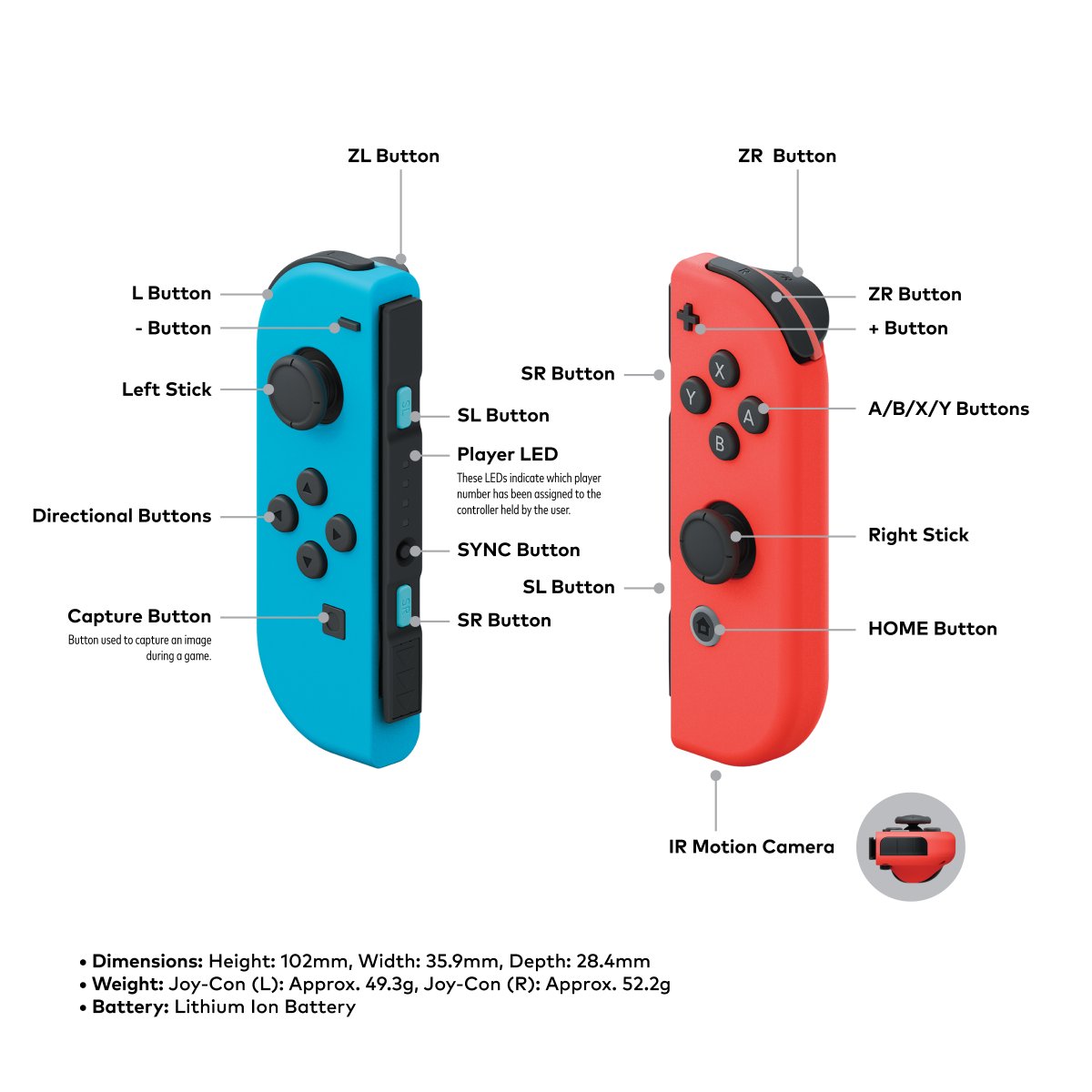 (Not Shown: Joy-Con R has a built in NFC Reader under its right stick for scanning amiibo)
The Joy-Cons are the standard controllers for the Nintendo Switch. The controllers can be used in four ways and up to 8 Joy-Con or Paired Joy-Cons may be synced to system at once depending on the game being played or the mode within the game:
Attached to the Switch Console via the side rails
Removed and paired to be used by a single player in each hand (similarly to a Wii Remote and Nunchuck controller)
Attached to a frame called the Joy-Con Grip to create a single player controller (Second Image)
Used as individual controllers for two players.
Nintendo Switch Pro Controller
This is the Switch's version of the Classic Control from the Wii and the Switch's improved Pro Controller from the Wii U. There is an NFC reader for scanning amiibo in the middle center of controller. The Pro Controller also has 2 sets of shoulder triggers.They are L-R (Front) and ZL-ZR (Back).
It has an internal battery and comes with a 6ft USB-C charge cable that can be attached to the Switch's Dock. As well as the Joy-Cons up to 8 Pro Controllers may be synced with the Nintendo Switch Base Console at once depending on the title or mode within the game.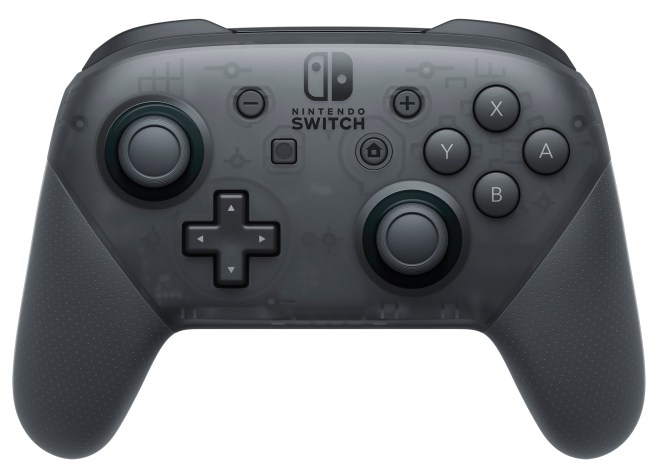 More info including price and colors for Joy-Cons and Pro Controllers in the next section.
Price for System and Accessories for base model switch
System - $299.99
Joy-con L-R Controllers (Comes in a variety of color combinations and styles. Full list on Nintendo's website) - $79.99 for L and R set or $49.99 each.
Joycon Controller Straps - $7.99 (Comes in a variety of colors and combinations. Full list on Nintendo's website)
Switch Pro Controller - $69.99 (Matte Black finish only. Special Editions are announced from time to time.)
Nintendo Switch Lite
In addition to the Base model on the Nintend Switch there is also the Nintendo Switch Lite. Which is available for purchase now! Price is $199.99. Comes in Coral (Pink), Gray, Turquoise and Yellow.
Here is the presentation video and a website to break down of all the differences between the Standard and Lite model of systems!
How to Prepare your Switch for Trade-in or Sale
Other features and overviews
Video Capture and Screenshot Overview
Parental Controls Overview
News and Nintendo Switch eShop overview
Nintendo eShop Gold Points overview
Nintendo Switch Online Features, Details and Videos
Online services are available for the Switch. The online service is called Nintendo Switch Online or as I will refer to it going forward, NSO. Unfortunately there is a subscription fee ($20/year or $35/year for family plan). The following link and videos go over what you get access to with an NSO subscription.
Learn all about the different benefits of the paid online service for the Nintendo Switch system.
Nintendo Switch Online Overview
Nintendo Switch Online - Overview Trailer - Nintendo Switch
How to get started with a Nintendo Switch Online Family Membership
Virtual Console Apps
Unfortunately Virtual Console purchases are not something Nintendo wants to have this console generation. To make up for this they have created Virtual Console like apps with games from their respective system. These apps are exclusive to NSO subscribers. As of this writing (4/11/20) the only Virtual Console app's available on NSO are the Nintendo Entertainment System aka the NES and Super Nintendo Entertainment System aka SNES.
Each virtual console app is semi-regularly updated with new titles. Once the titles are added to their respective apps they do not leave the service after x amount of time like Xbox's GamePass.
As another perk to having the apps: Sometimes the games released through these apps have never been released outside certain regions of the world or were released in limited edition style.
Examples of these situations are Vs. Excite Bike for the NES, which was never released outside of Japan and Star Fox 2 for the SNES, which was originally only available on the SNES Classic.
Lastly, In some cases Nintendo will launch "SP" version of a classic title. The SP versions dramatically change the game and/or how it's played. Which leads me to the next section…
Explanation of "SP" Versions
An example of an "SP" enhanced title is the The Legend of Zelda "SP". When you play the SP version of the game you start the game with many late game upgrades like the White Sword and Magic Shield. You are also given a healthy amount of ammo for your sub-weapons as well as given a very healthy amount of rupees.
The point of these SP versions are not always an "easy mode" for players as not all SP versions give you perks. Sometimes they are level skips or where you are immediately transported to the end game.
Examples of both of these are Star Soldier and Ninja Gaiden respectively. When you play Star Solider "SP" you start at stage 8-of-16. When you play Ninja Gaiden "SP" you start at the the end screen of Stage 6-4 which is the screen before the final bosses.
The trailers below and tabs under them explain the Virtual Console Apps and have a list of the games available in each app since their last update
Please Note : As of this writing (6/2/20) only the NES on NSO App has "SP" versions of titles.
Nintendo Entertainment System on Nintendo Switch Online
Titles Available for NES on NSO as of 9/23/20! Newly added titles are in bold
Adventures of Lolo
Balloon Fight
Baseball
Blaster Master
Blaster Master "SP"
City Connection
Clu Clu Land
Crystalis
Donkey Kong
Donkey Kong III
Donkey Kong Jr.
Double Dragon
Double Dragon II
Dr. Mario
Dr. Mario "SP"
Eliminator Boat Duel
Excite Bike
Ghosts n' Goblins
Ghosts n' Goblins "SP"
Gradius
Gradius "SP"
Gradius " SP 2"
Ice Climber
Ice Hockey
Journey to Silius
Kid Icarus
Kid Icarus "SP"
Kirby's Adventure
Kirby's Adventure "SP"
Kung-Fu Heroes
Mario Bros
Metroid
Metroid "SP"
Metroid "SP 2"
Mighty Bomb Jack
Mighty Bomb Jack "SP"
NES Open
Ninja Gaiden
Ninja Gaiden "SP"
Pro Wrestling
Punch Out
Rygar
S.C.A.T: Special Cybernetic Attack Team
Shadow of the Ninja
Soccer
Solomon's Key
Star Soldier
Star Soldier "SP"
Star Tropics
Dodge Ball
Super Mario Bros.
Super Mario Bros. 2
Super Mario Bros. 3
Super Mario Bros. The Lost Levels
Tecno Bowl
Tennis
The Immortal
The Legend of Zelda
The Legend of Zelda "SP"
Twin Bee
Twin Bee "SP"
Vice Project Doom
Volley Ball
Vs. Excite Bike
Wario's Woods
Wrecking Crew
Yoshi
Zelda II: The Adventures of Link
Zelda II: The Adventures of LInk "SP"
Super Nintendo Entertainment System on Nintendo Switch Online
Titles available for SNES on NSO as of 9/23/20! Newly added titles are in bold.
Brawl Brothers
Breath of Fire
Breath of Fire II
Demon's Crest
Donkey Kong Country
Donkey Kong Country 2: Diddy's Kong Quest
F-Zero
Joe and Mac 2: Lost in the Tropics
Kirby Superstar
Kirby's Dream Course
Kirby's Dreamland 3
Mario's Super Picross
Natsume Championship Wrestling
Operation Logic Bomb
Panel de Pon
Pilot Wings
Pop'n Twinbee
Smash Tennis
Star Fox
Star Fox 2
Stunt Race FX
Earth Defense Force
Super Ghouls n' Ghosts
Super Mario All Stars
Super Mario Kart
Super Mario World
Super Mario World 2: Yoshi's Island
Super Metroid
Super Punch Out
Super Puyo Puyo 2
Super Soccer
Super Tennis
The Legend of Zelda: A Link to the Past
The Peace Keepers
Wild Guns
If you would like to purchase the wireless NES and SNES Controllers shown in the overview videos you can buy them in the links below:
Tetris 99
The Russian puzzle game that took the world by storm has a new way to play. Its a free and exclusive title to NSO Subscribers. It's aptly titled, Tetris 99 !
The easiest way to explain how the game plays is it's Tetris Battle Royal. You play against 98 other players from all over the world while trying to survive the longest.
There are semi-regular themed online tournaments as well which are called MAXIMUS CUPS . By participating in these you can earn icons, themes, and other cool aesthetics for your Tetris 99 profile. Additionally If you manage to place in the top 999 players of that MAXIMUS CUP you will be rewarded 999 gold points (Equivalent to $10usd) to use in the eShop (See gold points video in "other features and overviews" on how to use gold points)
The game also has daily challenges that unlock themes and icons as well as achievement like goals to unlock even more themes and icons.
Below is the official reveal for Tetris 99
TETRIS 99 DLC
Tetris 99 has a DLC pack titled "Big Block DLC". This DLC Pack is $9.99. It unlocks various new modes to play. These modes include:
Vs. CPU Mode where you face off against 98 CPU's.
Marathon Mode (Similar to Score Attack)
2 Player Local Battles against CPU's.
Local 8-Player Private Room (Additional Systems and NSO Subscriptions Required)
Super Mario Bros. 35! (Only playable until 3/31/21)
Nintendo are mad lads and have created a Super Mario Bros. Battle Royal modeled after the very first game to celebrate Mario's 35th birthday!
Unfortunately Nintendo is only making the game available to NSO members for a limited time. Mainly because Nintendo is dumb as shit.
Here is the reveal trailer and the launch trailer
How to play with friends and other users using your NSO Subscription!
For some silly reason Friend Codes are back on the Switch! If you are not sure where to find your Friend Code you simply click on your profile icon in the top left of the Switch's home screen and then highlight "profile". It will then display your friend code on the right. When giving out your friend code you do not need to add the "SW". The switch already takes that into account when you type in the new Friend Code.
In the section below will be your fellow SRKer's friends codes. If you would like to join in on the fun feel free to post or PM @Stuart_Hayden your friend code so it can be added.
Friend Code list
Bandile: SW-1311-1872-2337
CDB2: SW-4103-2354-5924
chadouken!: SW-4756-2984-5098
Darc_Requiem: SW-7187-1409-0700
DarkSakul: SW-8267-4847-2783
GPK: SW-3785-5686-7097
Hawkingbird: SW-4818-0589-2386
KimuraLOX: SW-1702-7240-9240
KingTubb: SW-6023-0371-6931
Locoghoul: SW-6623-9022-1920
MARTIAN: SW-7938-5159-4871
mikeohara: SW-1955-7206-6697
Million-X: SW-5689-0746-0099
purbeast: SW-81052764-3127
radiantsilvergun3: SW-1511-3991-9320
StuartHayden: SW-0094-9702-6716
TheDoctaMario: SW-0466-9468-9880
Sonic Human: SW-6110-4628-4232
We are also slowly trying to find days and times where a lot of us are free so we can join in on each others games. While nothing is concrete I will try to have some kind of event schedule of what games, what day and what time listed here in this section.
Latest Nintendo Direct And Indie World Showcase
While there is no rhyme or reason of when these videos are announced or aired they "usually" happen every 3-4 months. They go over info about upcoming games, DLC, expansion passes and often time world premier announcements of titles that are coming to the Nintendo Switch.
The Nintendo Directs normally focus on first party titles, Nintendo funded console exclusives (think MUA3, Bayonetta 3 and No More Heroes III), or 3rd Party AAA titles coming to the Nintendo Switch.
In addition to the standard Directs Nintendo will often create a Direct that focuses on one title or an expansion for an existing title. I will list the most recent title focused direct below as well.
The Indie World Showcase videos go over games from Indie Developers similar to Yacht Club, Wayforward, Super Giant and others.
The videos below are the latest Nintendo Direct and Indie World Showcase posted by Nintendo.
Nintendo Direct Mini: Partner Showcase
Mr. Sakurai Presents "Steve and Alex"
Indie World Showcase
Announced and Upcoming Titles, Updates, and New Content
The following videos or images are trailers, overviews and sneak peaks of upcoming titles, dlc and expansions, accessories and consoles, coming to Nintendo Switch. Many of which will be exclusives to system but there will also be much anticipated titles in the videos below as well. The dates next to the game is the release window or confirmed release date of the title.
Please Note : The content in this section will be removed after that respective titles/expansions launch date or once all DLC for that expansion pass/season pass has been released.
Bayonetta 3 (TBA)
Bravely Default II (2020)
Cat Mario and Cat Peach amiibo (2/12/21)
Disgaea 6: Defiance of Destiny (Summer 2021)
DOOM Eternal (2020)
Game and Watch Handheld: Super Mario Bros. 35th Anniversary Edition (11/13/20)
Hyrule Warriors: Age of Calamity (11/20/20)
Hyrule Champions amiibo Rerelease (Daruk, Mipha, Revali, Urbosa) (11/20/20)
Mario Kart Live: Home Circuit (10/16/20)
Metroid Prime 4 (TBA)
Monster Hunter Rise (3/26/21)
Monster Hunter Rise amiibo (Magnamalo, Palico, Palamute) (3/26/21)
Monster Hunter Stories 2: Wings of Ruin (Summer 2021)
"New" Pokémon Snap (TBA 2020)
No More Heroes III (2021)
Pikmin 3 Deluxe (10/30/20)
Pokemon Sword and Shield Expansion Pass:
Part One: Isle of Armor (Out now)
Part Two: The Crown Tundra (10/22/20)
Prinny 1+2: Exploded and Reloaded (10/13/20)
Sakuna of Rice and Ruin (11/10/20)
Scott Pilgrim vs. The World: The Game - Complete Edition (Holiday 2020)
Super Mario 3D World + Bowser's Fury (2/12/21)
Super Smash Brothers Ultimate - Fighter Pass Character Reveals
Fighter Pass 2 Reveals
Min Min (ARMS)
Steve (Minecraft)
Fighter Pass 1 Reveals
Joker (Persona 5)

Hero (Dragon Quest series)
Banjo and Kazooie (Banjo and Kazooie series)

Terry Bogard (Various SNK Titles)

Byleth (Fire Emblem: Three Houses)

Unnamed The Legend of Zelda Title/Breath of the Wild Sequel (TBA)