With the closing of Rabbits and Benskis threads I was wondering if someone would like to give a Avatar of Sagat a chance I have a few ides i can create links too, but it is up to whoever to see what looks best I can only go off imagination.
Some pics / ideas i found your welcome to find better ones though.
http://simoncpage.co.uk/blog/wp-content/uploads/2009/03/sagat1.jpg
http://i36.tinypic.com/2qtybe0.gif (the taller one)
Not sure if you are doing gifs for non premium Avatars but this is an idea as well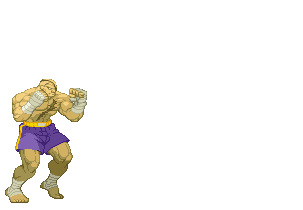 http://gifs.xusca.com/gifs/juegos/sagat.gif
http://avanderlinde.com/mame/images/sagat.gif
If possible i would like to have my name in it. As for a background I am not sure what would work out best, maybe the shiny statue version of his first lvl, or a special move, fire uppercut background dunno lol.