my first run TE pcb is no more, and i bought a couple $30 brawlsticks on amazon for backups for just such an occasion. im trying to just replace the pcb's but the brawlstick has extra terminals on a few of the inputs. there are extra kgrounds and a p00. im not sure where they are supposed to go. it looks like the brawlstick is not a common ground pcb?
I took the main board out of the stick, hooked it up to the pc via usb and its recognized. I plan to just drop that into my TE stick and be on my merry way, except i have no idea where the extra terminals are supposed to go. Do they need to be soldered somewhere? in my research i read somewhere on here that the brawlstick wont work correctly without the "home button" pcb attatched as well, so i might just have to do a whole pcb innards replacement.
so what i see is,
the main button terminals both have a ground in the brawlstick (1 kgnd and 1 gnd) where the old te pcb just has 1 gnd. and the connectors on the right side of the pcb (looking at the front), both have 2 extra terminals although they are not labeled very well for me. so on the back, those 2 extra terminals are labeled "cn5" and "P00" for the top column and "kgnd" and "CA7" for the bottom column.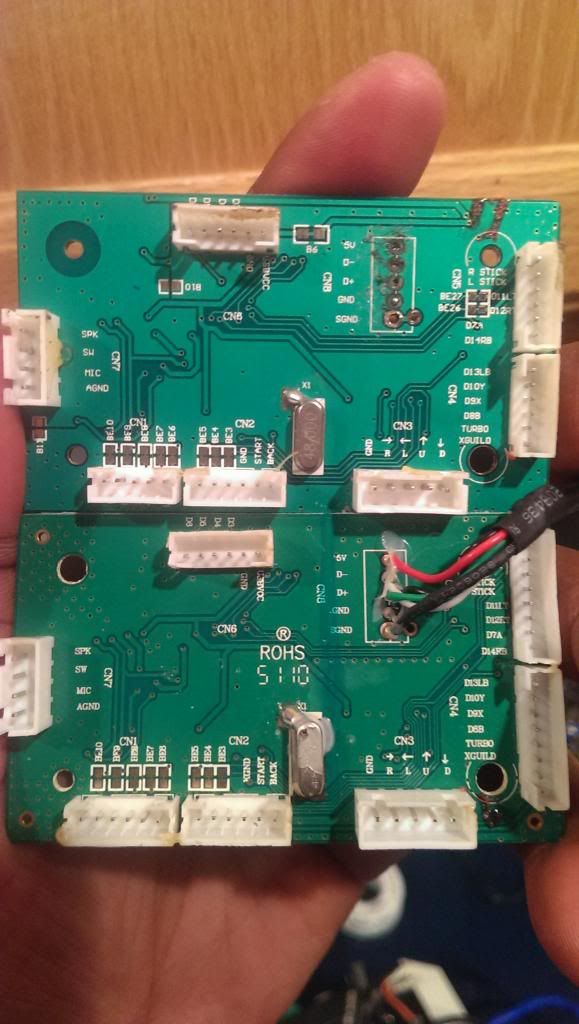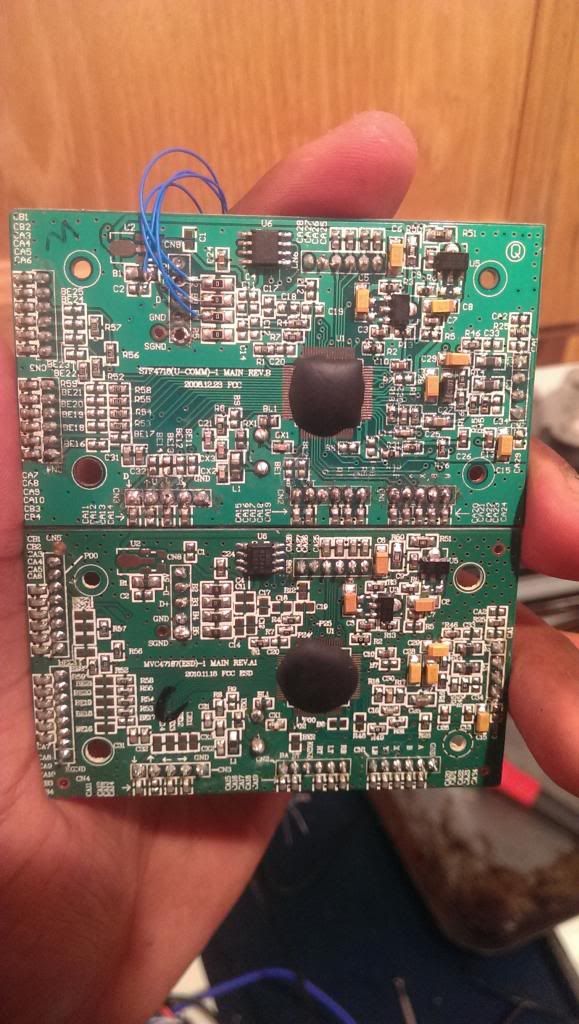 would anyone be able to point me in the right direction of what to do with these extra terminals? Im assuming that for the grounds and kgrounds, i can use the same ground terminal for each one? but what of P00 and the other CA7?
any help greatly appreciated.