SOLD
Specs:
Case is built from Mahogany hardwood, hand-rubbed polyurethane finish
Built for PS3 or Xbox360 with (3) 24mm buttons holes on the back
Built for Sanwa JLF or Seimitsu LS-32/LS-40
Includes plexiglass top and bottom panels, rubber feet and joystick mounting hardware
Dimensions 9 x 12 x 2.0" (at front) & 2.75" (at back)
The plexiglass still has the protective film on it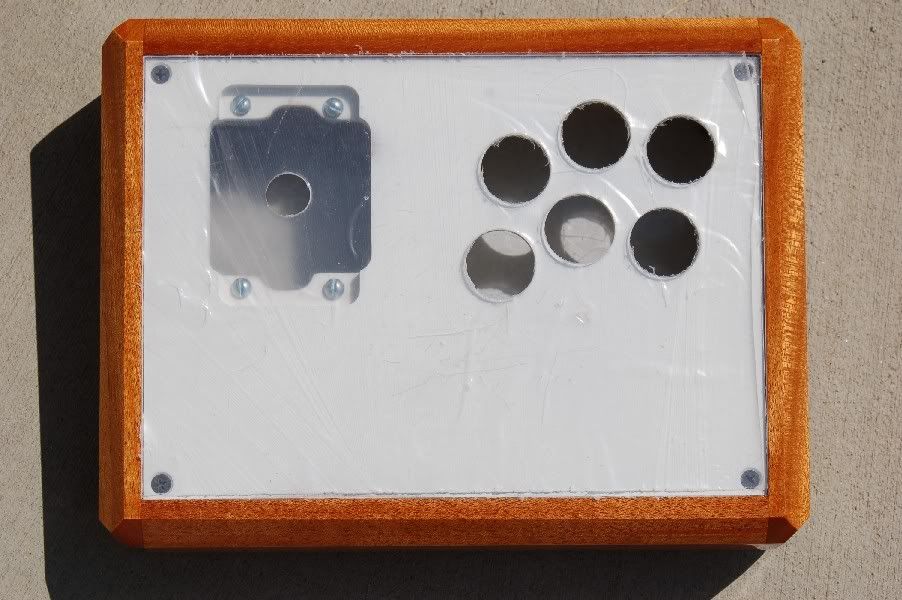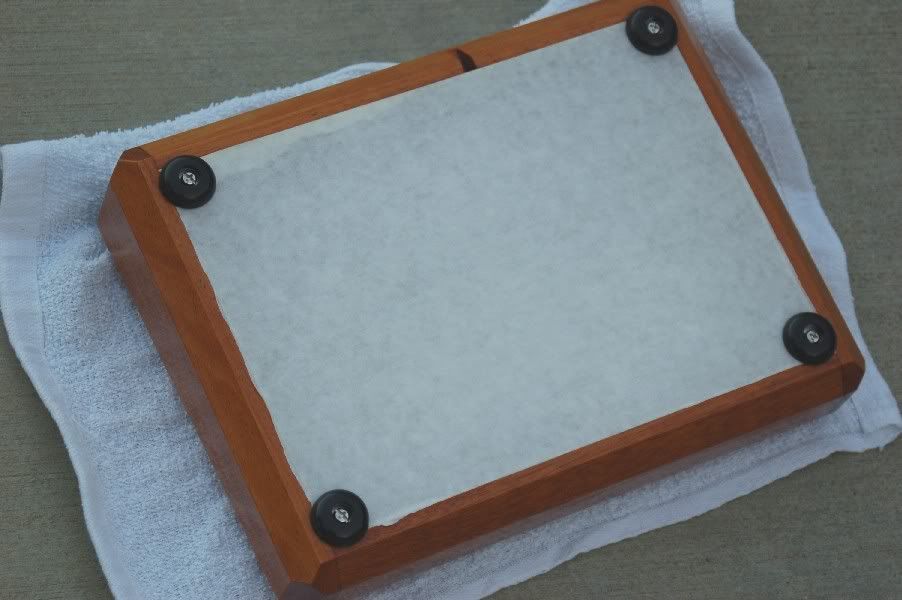 The bottom is still plexi, we have left the paper on the plexi for safer shipping.
**If you are interested in purchasing the case, please email us at:
tmogaming[at] yahoo.com. NO PMS PLEASE. If you have our Paypal info from a previous purchase please DO NOT send funds until we have verified the sale through email. **
Thanks again SRK!!!