Get your ONE PIECE ONLY AVATAR or SiG only for 1 months only starting today.
Im in a good mood
**For the people that have asked me for clips on youtube, yea my comp for some reason wont rip em and it wont show up on photoshop. Im really sorry any other request ill do.
**
Post your pic etc…you know what to do…no GIFs for non-premium.
To celebrate the flawlessness of One Piece release today.
Ive been making avatars for too long now ;p Cant say no to one piece.
PLS DNT EXPECT TO GET A FULL MOVIE CLIP OR EPISODE ON YOUR AVATARS
BLAME MR. WIZARD I WANT HIS LIMIT.
PREMIUMS ==== 160X100 72KB
NON PREMIUMS ==== 160X64 20KB
SIGS === ANY SIZE
NEW AV's
[COLOR=blue]FORMER ONE PIECE AVs[/COLOR]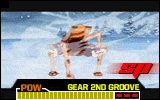 SIGS