EDIT: SALE PENDING
House cleaning time!
I have this mother up for sale. The top is white acylic spray paint on the backside of the top plastic and looks incredible lustrous. The photos don't serve justice.
Anyways, the things weighs a lot and is large so it's good for playing on top of a table. I've tested it out on my lap before and it works fine too. I put a lot of time into this one.
All sanwa parts, brand new.
140 shipped
I can upgrade this gal to either wii classics controller (add 20) or PSX (add 10) or other consoles on request.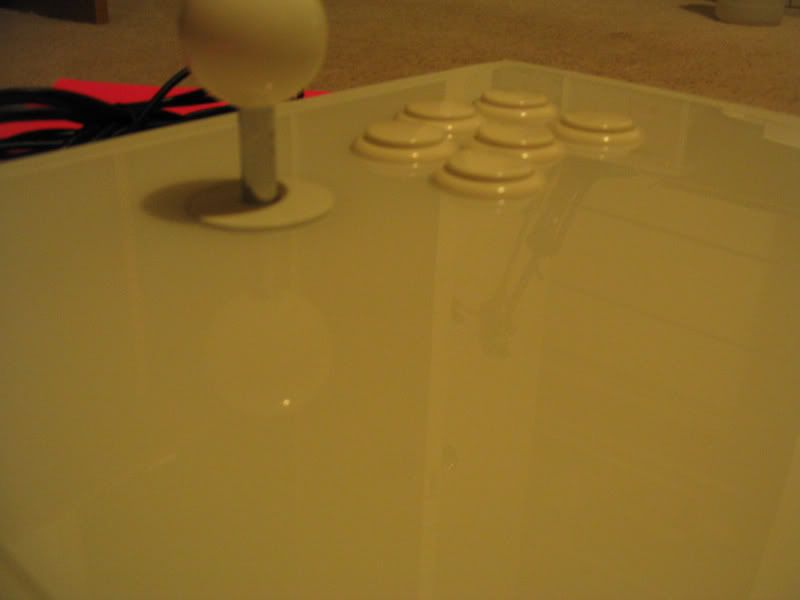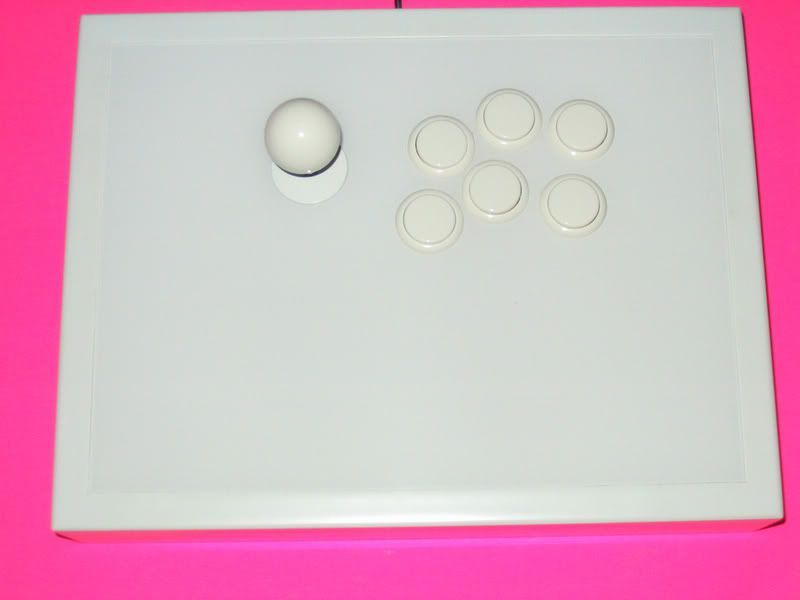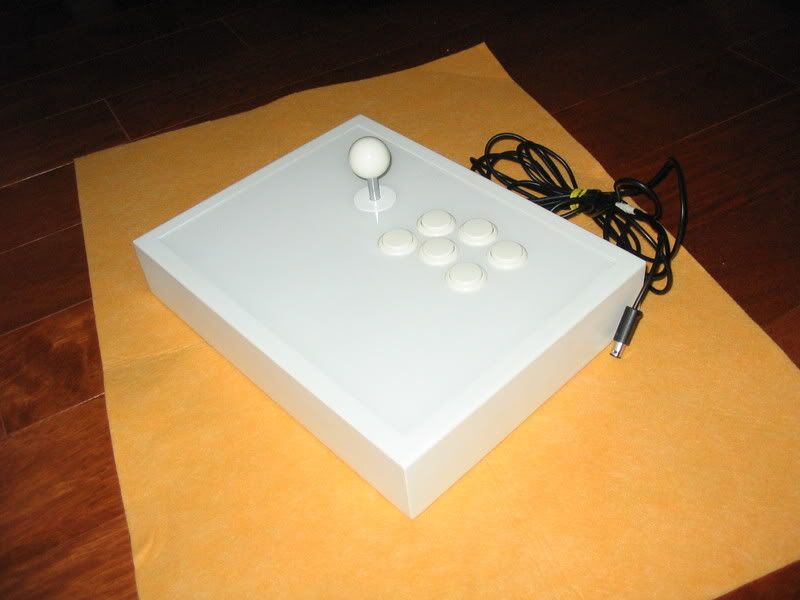 More sticks to come!