I went through and replayed a couple of games today and forgot how awesome some of the levels in these games were. for example: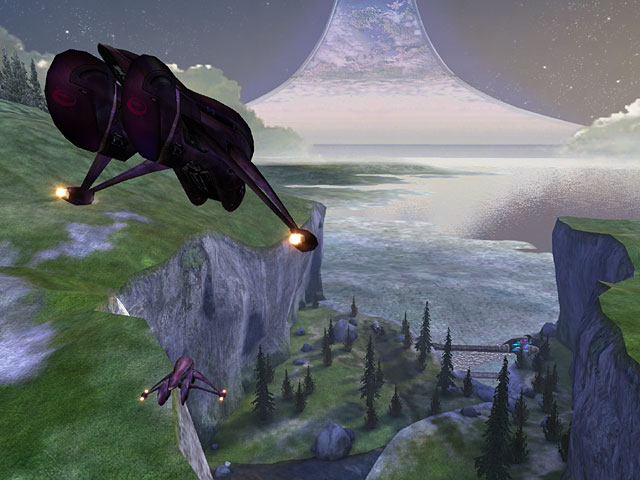 this is the first level where the master chief sets foot on halo. when I got out of the pod i was in awe. the feeling of an uncharted "world" being explored for the first time is one of the reasons i love videogames. the level was huge and beautifully designed. another one of my favorites was the flood level. when you are watching the footage from the fallen marine. after it ends you're like "holy shit these things are gonna get me." i couldnt find a screenshot for it tho.
Mass Effect also has some of my favorite enviroments. I love sci fi games:
I've played a few tales games, but this one had some good eye candy:
i have many more to post (especially from nes-snes era), but i want to see what you guys like. i'll post more later.